Did you know...
The Royal Shrovetide Football Match occurs every year on Shrove Tuesday and Ash Wednesday in Ashbourne. It can involve hundreds of players and dates back to medieval times.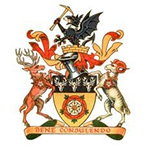 Things to do in Derbyshire

What's on in Derbyshire?
Derbyshire has 225 miles of the National Forest within its borders, plus a large area of the gorgeous Peak District National Park up north. The county is home to some great houses, including Hardwick Hall, Haddon Hall, Calke Abbey and Chatsworth House, all entrenched in history. There are also some spooky caverns and caves available to visit for a more alternative day out.
The most looked at attractions in Derbyshire in the last month are Speedwell Cavern, Peak Cavern - The Devil's Arse and The Heights of Abraham.
In the last 30 days, Nature, Historical and Active were the most popular categories.