Did you know...
Pocahontas is buried in Gravesend, Kent. She died of TB on board a ship off the Kentish coast, the whereabouts of her grave is not known.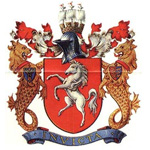 Things to do in Kent

What's on in Kent?
England's oldest county and home to the iconic White Cliffs of Dover, Kent has an enviable amount of places to go. Along with the numerous museums, fascinating castles at Hever, Tonbridge, Maidstone and Dover provide a look back at the area's history. The Marsh Maize Maize and Diggerland will entertain the kids and Dickens World will delight both adults and kids alike.
The most looked at attractions in Kent in the last month are Diggerland - Kent, Beaver Water World and The Marsh Maize Maze.
In the last 30 days, Historical, Active and Nature were the most popular categories.