Days Out in the UK
The UK's premier site for things to do and places to go
Featured Attraction
Recently Viewed Attractions
For the 2015 summer season, The Mercury Theatre has announced its upcoming show, and there is plenty on offer to make this a memorable summer for all.
Made in Colchester
Read more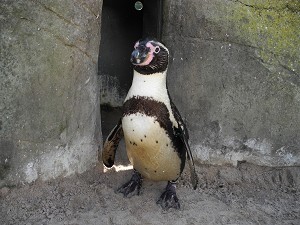 This Saturday, on the 28th March at The Scarborough SEA LIFE Sanctuary, the all new, eagerly anticipated Penguin Island will be unveiled.
The enclosure has been beautifully landscaped to include a spectacular waterfall, crystal-clear pool and novel walkthrough trail for visitors during a £300,000 renovation, and is home to 20 Humboldt penguins. Best of all for the visitors, there is no extra entry cost for this experience!
Read more
View all DOUK news
January 2015
I went out with my parents, Uncle and Aunt and two young cousins and the whole family enjoyed the da ...
Read More >
September 2014
We took our daughter to Gullivers Kingdom in Matlock Bath about 3 weeks ago, and I would have to say ...
Read More >
July 2014
Time flew by at Chatsworth we came here near the end of our trip to the lovely peak district and it ...
Read More >
View all Recent Reviews
View all Events