Days Out in the UK
The UK's premier site for things to do and places to go
Featured Attraction
Recently Viewed Attractions
It was announced yesterday that Merlin Entertainments will be teaming up with Warner Bros. Consumer Products and The LEGO Group to bring a new 4D animated film, which will be based on the popular characters of The LEGO® Movie™. Warner Bros. Pictures, Village roadshow Pictures and LEGO System A/S will be delivering this film to guests at LEGOLAND® Parks and LEGOLAND® Discovery Centers around the world later on this year, opening exclusively at the six LEGOLAND Parks and eleven LEGOLAND Discovery Centers in North America, Asia and Europe.
The larger than life experience will bring the film's main characters to life, Emmett and Wyldstyle, using elements such as wind, water, smoke and special lighting effects and they'll be back together with their friends for another awesome adventure.
Read more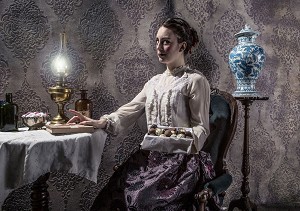 This Easter, guests are dared to forget about chocolate eggs, fondant fancies or violet creams, as it's strictly 'violent screams' as they risk Death by Chocolate at the London Dungeon. From Saturday 28th March to Sunday April 12th 2015, a charming young lady with a poisonous nature called Miss Edmunds will open up her toxic sweet shop. There will be no fluffy bunnies or cheeping chicks here- this an Easter outing for families who like their entertainment with strychnine than saccharine and particularly good for those with hard to please teens.
Enter Miss Edmunds Victorian Sweet Shoppe, where the shelves are filled with jar upon jar of colourful candies and lip-licking confectionary. Guests who take up her chocolate roulette challenge should beware… Miss Edmunds, who likes to lace her treats with unusual ingredients, is actually one of the most notorious poisoners in history. Those who take part could end up with a mouthful of chili, mustard powder… or even Strychnine!
Read more
View all DOUK news
September 2014
We took our daughter to Gullivers Kingdom in Matlock Bath about 3 weeks ago, and I would have to say ...
Read More >
July 2014
Time flew by at Chatsworth we came here near the end of our trip to the lovely peak district and it ...
Read More >
July 2014
We stayed here for almost a whole day and the kids loved it especially the displays. Entry prices an ...
Read More >
View all Recent Reviews
View all Events