Days Out in the UK
The UK's premier site for things to do and places to go
Featured Attraction
Recently Viewed Attractions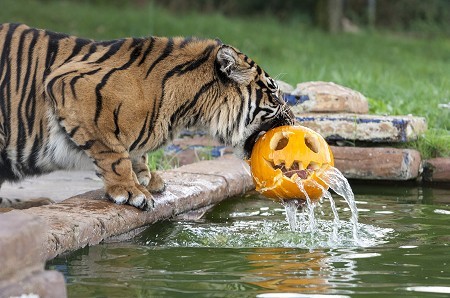 To everyone else, it looks like a traditional Halloween game. But when adding items such as ropes, poles, or in this instance a carved pumpkin, into the Sumatran Tiger Reserve at West Midland Safari Park is an essential and important part of the Park's enrichment programme.
Though for a while, 8 year old tiger Hujan wasn't sure if she was facing off against friend or foe in the tiger pool at first, it wasn't long before she coaxed the bobbing pumpkin closer to dry land and made a grab for it. With the terrified looking article gripped tightly in her jaws, she proudly carried it off into a quiet spot to find out exactly what she had fished out of the pool.
Read more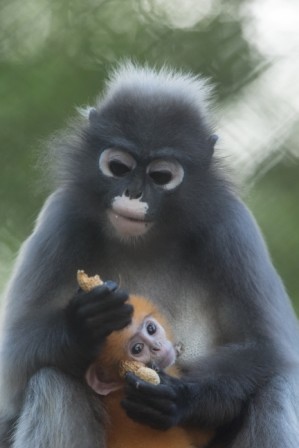 At Kent's most successful wild animal park, Howletts, the keepers are celebrating two new arrivals to the primate section- a gelada baboon and a dusky langur infant.
The keepers of the park, which is currently home to five gelada baboons and a total of dusky langurs, have confirmed that the dusky langur baby is a male. It is still too early to tell if the gelada infant is male or female, but it hasn't stopped the youngsters from being spotted by keen eyed visitors!
Read more
View all DOUK news
July 2014
Time flew by at Chatsworth we came here near the end of our trip to the lovely peak district and it ...
Read More >
July 2014
We stayed here for almost a whole day and the kids loved it especially the displays. Entry prices an ...
Read More >
July 2014
We attended a party with friends. Really impressed with the play facilities, the service, the food ...
Read More >
View all Recent Reviews
View all Events