Days Out in the UK
The UK's premier site for things to do and places to go
Featured Attraction
Recently Viewed Attractions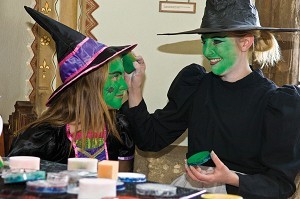 Looking foward to the Halloween half term holiday, but can't think of what to do with the kids? Why not have a family day out at one of Britain's most haunted places?
At Beaulieu's 13th Century Abbey, you can go hear Spooky Stories from a costumed monk. You can also hear Spooky Stories from the guides of Palace House, home of the Montagu family since 1538. While here, kids can dip in the Witches Cauldron and have a Gruesome Face Painting.
Read more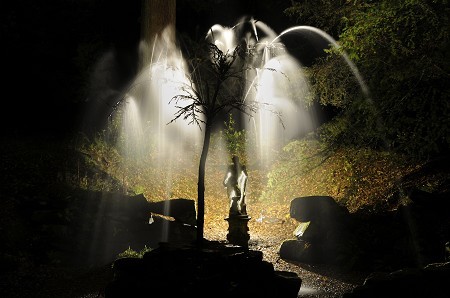 Magical illuminations will reveal Chatsworth in a different light for this year's Luminaire, inspired by famous drawings of Oberon, the Fairy Prince. Illuminated garden trails, atmospheric lighting and hundreds of candles combine for this special four night event taking place in the house and garden.
This unique Luminaire event features lighting effects, projections and music inspired by a selection of drawings by renowned English architect, Inigo Jones, which have not been seen in public for more than 40 years. A selection of his drawings will be displayed in the Great Chamber along with music to bring to the Baroque house to life.Jones' drawings of costumes, actors and set designs were made as he worked alongside the playwright Ben Johnson on the 'Masque of Oberon, the Fairy Prince' in the early 1600s.
Read more
View all DOUK news
July 2014
Time flew by at Chatsworth we came here near the end of our trip to the lovely peak district and it ...
Read More >
July 2014
We stayed here for almost a whole day and the kids loved it especially the displays. Entry prices an ...
Read More >
July 2014
We attended a party with friends. Really impressed with the play facilities, the service, the food ...
Read More >
View all Recent Reviews
View all Events