Posted by Shane Scanlon
It's hard to believe how fast the year is going! It seems like barely a week ago I was shaking off the memories of New Year's fireworks and writing my huge list of resolutions that I was totally, definitely going to get done this year, regardless of my previous year's track record. Yet here we are: Spring has sprung, blossom coats the trees and the next major break for the kids is coming up fast, the Easter Holidays. Cue the panic!!!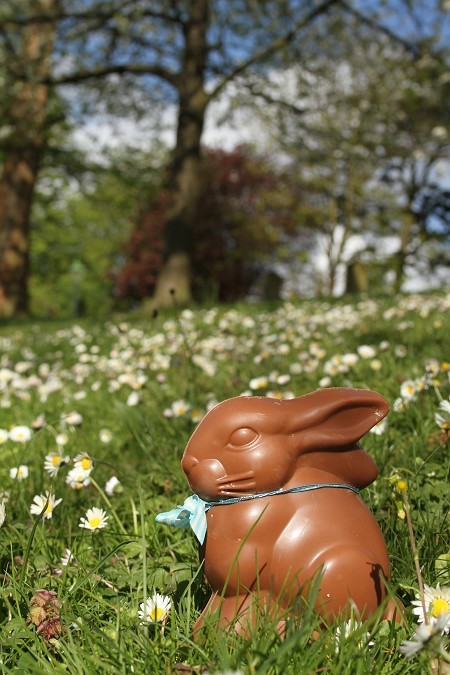 We at Days Out UK pride ourselves on bringing you the best events to do alone or with your family, and around Easter-time there are a plethora of activities to experience throughout the UK, so I couldn't possibly list them all, but I can try to give you a few suggestions and also point you in the direction of our EVENTS page for all the fun happening over the coming weeks.
So Easter… the season of chocolate, rebirth, chocolate, baby animals, relaxing, family and of course… chocolate. There is a lot to cover so let's get started (Read to the end for some fun facts about Easter and let's see how many terrible egg puns I can fit in).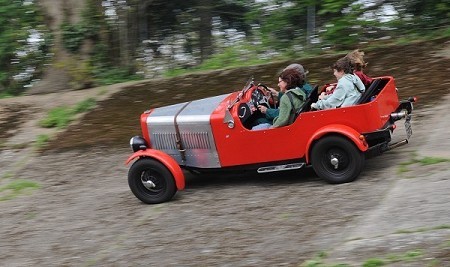 Egg-celent Egg Hunts!
Let's begin with the most classic of Easter past-times, (besides feeling violently ill after overdosing on chocolate), the classic Egg hunt!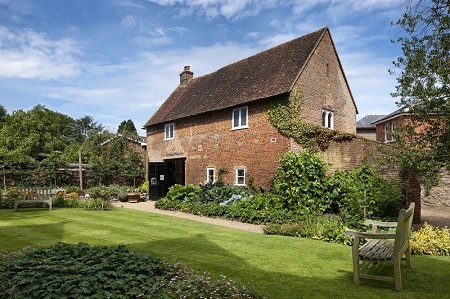 There are ones popping up all over the country soon, bringing some sugary magic to some already amazing sites. Between the 14th-17th April, the National Trust has partnered up with the titan of sweetness: Cadbury, and is putting on their ever-popular Chocolate Egg Hunt at a number of properties throughout the UK. From Knole, to Quebec House, to Sissinghurst, you and your family can track clues around some beautiful historic properties and claim a delicious Cadbury Treat! Make sure to check out https://easter.cadbury.co.uk/find-an-egg-hunt to find the nearest egg hunt to you.
(Hunts cost £2-£3 per person to participate dependant on the venue)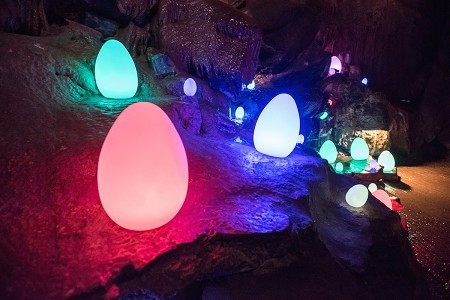 For something a little different and magical, why not try a special glow in the dark Easter Egg hunt at the Cheddar Caves? Running from the 1st-23rd of April, take a trek through the beautiful caverns and see if you can find all the luminescent eggs that have been carefully hidden throughout the world famous Gough's Cave. There's a chocolately treat that await all who hand in a completed challenge form. For those looking for a real task, or for egg-stra fun, then take on the 'Hard Boiled' challenge, taking note of ALL the different colours and locations to really prove that you've got the challenge cracked!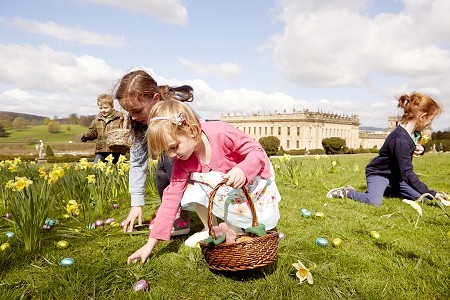 For a number of other egg-citing hunts and trails, make sure to check out Kensington Palace and Hampton Court Palace for their own activities as well as the Hever Castle Bunny Hunt and the Easter Eggstravaganza at Chatsworth House, all running throughout April just to name a few!
Animals Antics
Easter is the time to celebrate rebirth, so why not take advantage of some great Easter Holiday offers to visit all the fluffy, scaly, or feathered friends you could imagine? Knowsley Safari Park has a great offer on from 1st-23rd April, offering 20% off all online bookings so you can enjoy the vast expanse of the safari park and all the amazing animals within for an even better rate! Home to free romaing lions, giraffes, tigers, zebras, monkeys: why not take a trip this Easter and take advantage of this great offer!
At the same time, the ZSL London Zoo is launching it's Dear Zoo trail based on the popular children's book of the same name! Kids can explore the zoo following the beloved story's characters and take part in a number of themed activities, collecting stamps and listening to the tale at the Storytelling hub! Definitely an event not to be missed!!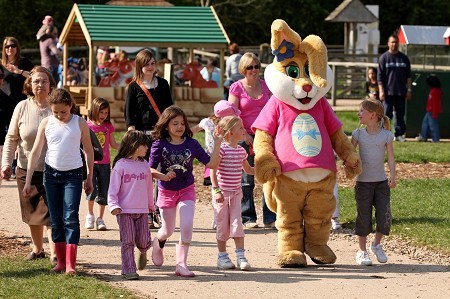 April sees the launch of Willows Activity Farm's Easter Event giving the whole family the oppurtunity to get up close and personal with a number of adorable farm animals as well as some amazing themed activites like the ever popualar Pig Racing! So make sure you hop to it and don't miss out!
For a full list of fun wildlife activities occuring throughout the Easter Holidays click HERE
Magical Miscellany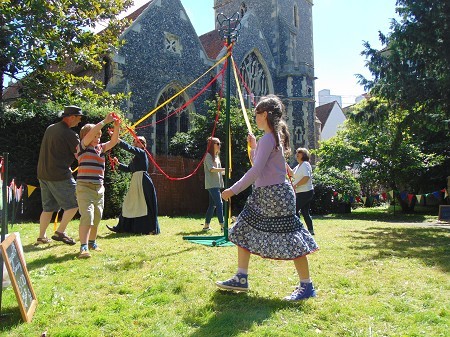 Why not try some historic-themed Easter fun? While many people hear the word "history" and want to go straight to sleep, fear not, as the Canterbury Tales in Kent is running it's own fun Easter Event from the 3rd-14th April and it promises to be an fantastic time! Be transported back to the days of Chuacer and enjoy a plethora of activities including: Maypole Dancing, a Knight's School, finding out all about medieval medicine and (of course) classic storytelling. The perfect way to enjoy the sunshine and partake in some of the weird and wonderful fun of yesteryear.
For more storytelling action, why not visit the Horniman Museum and Gardens for their Alice in Wonderland themed Easter fair over the Easter Weekend? Hop along themed trails, get creative with crafting workshops or really throw yourself down the rabbit hole with all a special Alice in Wonderland storytelling performance suitable for the whole family!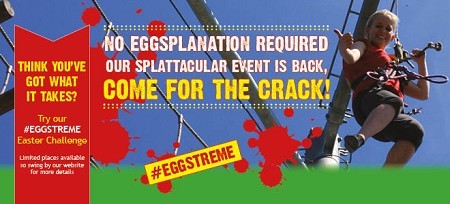 For those looking for a more EGG-STREME activity, then make sure to take advantage of Aerial Extreme's special Easter offers. Defy gravity at these death-defying High Ropes Courses located throughout the country as you jump, climb and zip past obstacles. Best of all, during the Easter period, there's 25% off sessions at all locations when you book online. Plus, on the 14th April, you have the chance to take on their special Easter event. All you have to do is take on the perils of the course whilst carrying a raw egg around! Simple right? For those who try it , there's plenty of chocolate up for grabs so why not see if you have what it takes? It's the perfect oppurtunity to experience a bunbelievable adventure!
If you're looking for something that's more nautical, then there are TONNES of events during the Easter holidays over at the National Maritime Museum of London and the Cutty Sark that'll make you egg-static!! From meeting famous characters from history, to sessions aimed specifically for your youngest ones, to discovering the museums through arts, music and dance as well as a number of sessions talking about culture and fun from all over the world, there is certianly not a lack of things to do either location! Clcik HERE and HERE for a full list of what's going on!
So whatever you feel like doing around this time, whether it's something highflying, crafty, or if you just want to stuff yourself silly with chocolate eggs for days, just make sure you're doing something you enjoy while we all pray for good weather. And from all of us at Days Out UK, have a very Happy Easter!!!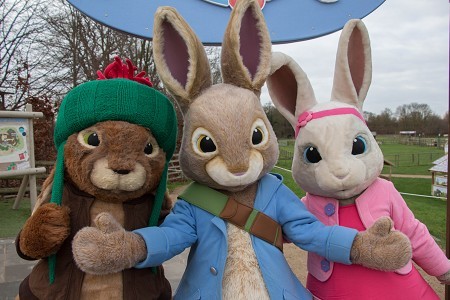 Eggs-tremely Fun Facts!
So how about some fun facts about the most chocolatey of holidays?
The world's tallest Easter Egg was 10 meters and weighed over 7,000 kg!! That's the equivalent of over 70,000 regular chocolate eggs! Thank you, Italy!
The amount of money spent on chocolate during the Easter period makes up 10 per cent of UK chocolate spending for the entire year!
When do you think the first Easter Egg was made? Take second to have a guess.... It was first made in 1873 by Fry's of Bristol and dentists everywhere I'm sure are forever thankful.
The classic past time of this holiday is that of the good ol' Easter Egg Hunt and the world's largest Easter Egg hunt ever recorded took place in Florida where almost 10,000 children went on the hunt for over 500,000 eggs! (And that's no yolk!)
(Did you spot all 10 puns?)