Posted by Shane Scanlon
With January drawing swiftly to a close, the season of love is now fast approaching. The supermarket shelves once again are piled high with novelty chocolates and stuffed animals marking to countdown to Valentine's Day. Many can feel rather a lot of pressure to make this day special for their significant other and we at DOUK feel it as out duty to inform you of some of the most romantic goings on in the country that you and your partner can enjoy. However, I'm also aware there are a great many of you who either don't like this particular day or perhaps would prefer to do something a little different as this time of year can leave some with more of a bitter taste in their mouths. I therefore present to you, Valentine's spots for those struck by Cupid's arrow as well as events and inspirations for the anti-valentine's crowd or for those looking to do something a little different this time, as regardless of your relationship status, everyone deserves for this day to be fun.
(Make sure to read to the end for some fun Valentine's Day facts!)
Romantic inspirations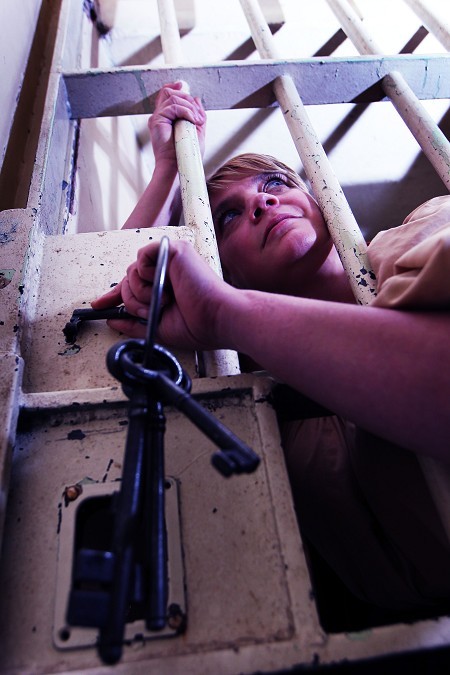 What screams love more than prison? Wait wait, let me explain. Not only is Oxford Castle a site steeped in a rich history, but Oxford Castle Unlocked is offering people the chance to have a very different experience with the ol' ball and chain. One really wouldn't expect this almost thousand-year-old ruined castle turned prison complete with crypts and cells and a general aura of mystery and death to offer anything romantic, but you'd be surprised. On Valentine's day, couples can enjoy a romantic, candle-lit three course meal served in a the unique and intimate location of… an actual prison cell. Don't get put off by the location! You can enjoy a delicious dinner in this fun and unique setting and certinaly isn't your average Valentine's day dinner for sure, plus it makes the perfect setting for any history-lover in your life!
From £90 per couple
Click HERE for more information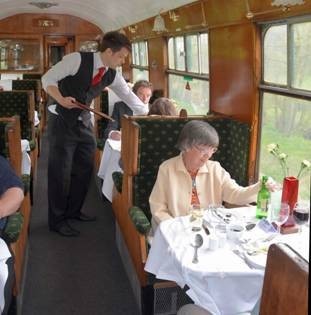 You know what's also romantic? Trains! (I promise I'm being serious). Sometimes when travelling, the journey can be just as important as the destination, and the UK is certainly not lacking in scenic views, so why not take a Romantic ride somewhere? There are heritage railways dotted all over the country that offer scenic views, relaxing trips as well as special dining/drink packages. Why not book dinner, brunch or afternoon tea on the Avon Valley Railway or enjoy the variety of trips offered by Dartmouth Steam Railway? Click HERE for a more comprehensive list of rail tours throughout the UK and to find ones near you. For something specifically Valentine's themed, for those around the Kent area, the Spa Valley Railway has a Valentine's special on the 12th of February where you can appreciate the relaxing beauty of traveling on this amazing heritage railway as well as enjoying a complimentary bottle of wine!
Spa Valley Railway Valentine's: £40 per couple (includes a bottle of wine)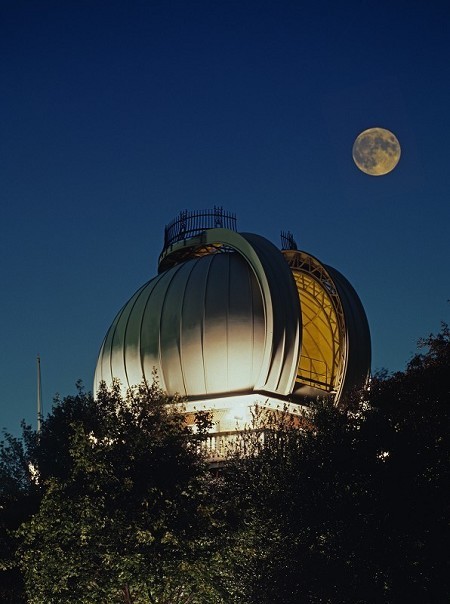 For classic romance, how about a romantic evening under the stars? Even better, how about a romantic evening under the stars where you don't have to go outside into the freezing cold and, more likely than not, rain? London's famous Royal Observatory is offering exactly that on Valentine's night itself. Discover all about the romantic sights seen in our night sky in a visually stunning planetarium show and do your own stargazing through a real 18-tonne Victorian telescope. You can also enjoy a complimentary glass of bubbly whilst standing on the famous Greenwich Prime Meridian whilst enjoying the twinkling lights of our own night sky (If we are granted clear weather.) The Glasgow Science Centre is also getting in on the Valentine's spirit with a Valentine's screening of "Her" starring Joaquin Phoenix and Scarlett Johansson. As well as a complimentary glass of fizz and treats to enjoy during the film, the event will also begin with a stunning planetarium show exploring the surrounding cosmos.
Royal Observatory Valentine's Stargazing: £30.00 adult, £28.00 concession
Glasgow Science Centre Her Screening: £40 per pair of tickets (18+).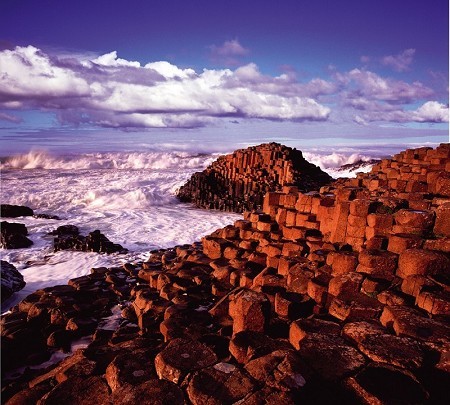 Walks are about as much of a romantic cliché as you can get but, they're a cliché for a reason and are a tried and true romantic activity if you can get past the blisters. For the rambler in your life, there are many beautiful locations dotted around the country perfect for Valentine's Day strolls. I could go on for hours about the many MANY places in the country perfect for walking, but this blog post would be about 10,000 words long so instead I've made a few suggestions of some of my personal picks. For Castle lovers, Hever Castle and Gardens has its wonderful snowdrop walk around it's grounds offering a great perspective as these beautiful flowers emerge from their winter hibernation.
To see some stunning views of the coast, try one of the trails near the Giant's Causeway if you can. Often considered the 8th wonder of the world, views across this amazing rock formation are enough to take anyone's breath away. Made up of over 40,000 basalt steps, this natural rock formation has a number of natural features dotted along its length including the Giant's Boot, the Wishing Chair and the Camel. Visit to find out the story behind these eclectic names.
If you'd prefer a walk that isn't so down to earth, then the Tree Top walkway at Kew Gardens is the walk for you. Set 18 metres above the ground and surrounded by a grand canopy of chestnut, oak and lime trees, this walkway offers great close-up views of the birds and insects that make those trees their home as well as an unparalleled view of the surrounding skyline. Make sure to check out the rest of Kew whilst there for some of the most amazing and well-kept gardens in the country. Plus Valentine's night itself coincides with one of the Orchid Late events, offering an intimate evening celebrating the bright and exotic culture of India. Click HERE for more information.
Anti-Valentine's events
Now for those of you not really into the season, cripplingly lonely or just looking for a completely off the wall date idea, then why not check out a few of these rather different activities that I've compiled.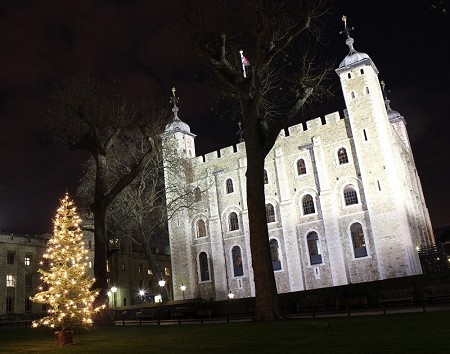 Calling all sketch artists! For a special anti-Valentine's event, the Tower of London will be hosting a sketch-special covering all those who died in the name of love in the Tower. For all those that aren't the biggest fans of the romance at this time of year, why not hear the tales of someone who met a grizzly end because of it a.k.a: Anne Boleyn. Enjoy the opportunity to sketch lovingly costumed models posing as ghosts at the site of her burial in the Chapel of St Peter ad Vincula after her execution. Capture the gruesome consequences that sometimes follow love. This is an event the proves that Romance truly is dead.
£24/£20 concessions
Click HERE for more information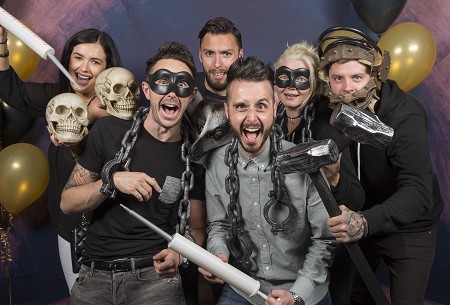 If this is a time of year you'd like to escape, the why not try breaking out of the norm by visiting one of many MANY escape rooms across the UK. For those unfamiliar with the setup, the basic premise is that you ar locked in a room and usually have one hour to solve the room's puzzle to find your back back out whilst more often than not solving a grizzly mystery at the same time. Definitely not your usual Valentine's activity to be sure as well as being a thought-provoking and fun activity to try. If you haven't experienced an escape room before, I highly recommend it as it is the perfect activity for friends, couples and co-workers alike. See HERE for a full list across the UK.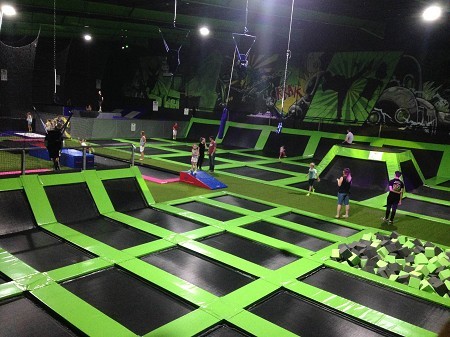 For a more unique date idea or if you just want to bounce away your crippling loneliness doing something fun and silly then you should definitely try out one of the country's trampoline parks. I bet some of you haven't touched a trampoline since you were kids, but as one of the biggest up and coming event industries in the country, these parks offer a number ways to burn off energy and proving that trampolining certainly isn't just for the younger generation. Whether you're taking full advantage of being surrounded by wall to wall trampolines or enjoying the Slam dunk courts and airbags offered by many, these parks have so much fun to offer if you decide to jump in!
Click HERE for a complex list
What's the opposite of romance? How about Horror! Chase away any notion of romance by taking a look at any of a number of haunted spots across the country. For the best experience, there are a number of fun tours run at night that highlight these terrifying spots and give you all the grusome details of the terrifying events that occured in these places. From the well loved Ghost walks of York, to the dark secrets of Lincoln, to the Witchery tours of Edinburgh, whichever spooktacular tour you choose to embark on, they each ofer a horrifyingly good time and are a far cry for traditional Valentine's Day events. Halloween might be the season for spooks but with these tours, plenty of creepy fun can be had all year round. Click HERE for a full list of ghost tours available.
Ultimately whether you love, hate or are just indifferent to Valentine's day in general, there are a tonne of fun things you can do around this time of year regardless. While some people find enormous pressure in making this day special, ultimately (and this really might sound cliché but it is true) it is the thought that counts and sometimes the simplest and even strangest gestures can mean the most. So whatever you end up doing on the 14th of Feb, we at DOUK.com want to wish you a very very happy Valentine's Day!
Let's finish off this post with some fun facts about Valentine's day!
St. Valentine, whilst being the saint of Romantic love, is also the patron saint of beekeeping, epilepsy, plague and against fainting. (How Romantic.) What's more interesting is the story behind Saint Valentine himself. Not much is known about him specifically as there have been multiple Saint Valentine's recorded, but the most pervading story is that he was a Priest in Rome during the 3rd century AD who was killed for marrying Christian couples who were being persecuted at Rome at the time.
Valentine's day is the second most popular time of year for sending cards, with it estimated that on average about one-billion cards being given! Not only that, but over one-billion dollars' worth of chocolate is consumed on Valentine's Day in the U.S.A alone! And they say money can't buy love.
It was widely accepted by doctors in the nineteenth century that eating chocolate would help people pining for lost love… something which isn't exactly uncommon today either.
Every Valentine's Day, the city of Verona receives over one-thousand letter addressed to Juliet from Shakespeare's Romeo and Juliet.
The number of love heart sweets produced around the Valentine Season is so great that when put together they could stretch from Valentine, Arizona to Rome, Italy and back again. That is a distance of over 10,000 miles!!