Posted by Shane Scanlon
Winter isn't all that bad. Sure, the weather is freezing, noses start snivelling and there are Christmas adverts galore; but why should summer be only the season that we love? Why should summer be the only time of year where we try new things? Why should we only limit ourselves to the summer time? There's nothing stopping you from taking those fantastic summer nights, through to winter. Setbacks be gone. Here are a few ways to make winter as memorable as summer.
For starters, fireworks. If you have kids, the chances are, they love fireworks. The bright flashes lighting up the early darkness that winter brings, and giving us a small bit of magic for a brief second. Most of us find them to annoying (especially when you're trying to sleep) but why not bring them back into your life? Some wait for November fifth, and go to their local firework show. But why wait? Buy a few fireworks, a few sparklers, cook some good food and pour some good drinks, gather friends, family and other loved ones and just make a night of it. It's probably a lot cheaper than buying a six pound burger from a van, and a lot quieter (ish). But if the idea of that just sounds like a lot of work, look out for your local firework show! Quite often, there's a lot more than just fireworks going on, and if you can be in the cold for a while, there's always a chance you're going to have a good time.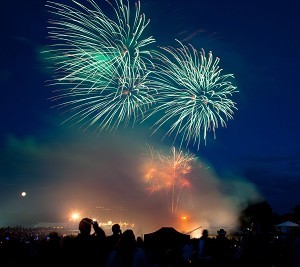 Which brings us to our second point of our wintery blog- Winter sports. This may be something you haven't tried. The idea of trying to balance on skis might just sound like your idea of a terrible time, but before the end of the year is up, why not give it a go? There are plenty of indoor skiing centres scattered around the UK, including Chill
Factore in Manchester. Not only will this be a great way to keep up with your active lifestyle, but it's a different and fun way to do so! Lessons cost money (unfortunately), so look for the closest indoor skiing centre near you and see how much they cost.
If the idea of winter sports seems like too much hard work, but the idea of lying in bed all day and watching films seems to appeal you more, then perhaps our next
suggestion will be more to your taste. Every year, the BFI Film Festival is held, every year they put on a mixture of films that will delight your inner film geek. For the horror fans out there, there's always Film 4's Frightfest. And never fear if you're too far away to go, or if money is limited for you – lots of film festivals are held all over the country, and have tickets that are as cheap as £5.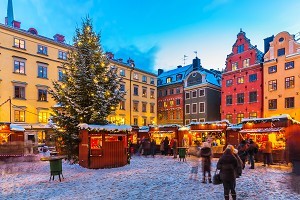 Another kind of festival rolls around this time of year. The Christmassy kind. With carolling, good food and plenty of things to buy, there's no better way to get into that Christmas spirit. Some often have a Victorian theme, which will have actors dressed in Victorian clothing, singing old carols and riding in horse drawn carriages. It will show you how the Victorians would have celebrated Christmas, back in the olden times. Christmas festivals are generally a fun day out for all the family, but if you still can't muster up some Christmas cheer, there's always some mulled wine to get you through.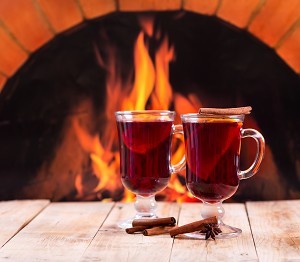 But if the suggestion of going outside at all this winter is making you feel chilly inside, then maybe just try something new inside your home. Once summer passes, salads are forgotten about and soon the casserole dishes arrive. The hearty meals to warm you up inside are one of the few best parts about winter. If there was ever a time to
experiment with food and make something new and different, now would be the time. Look up a new recipe every week or maybe just grab some random ingredients and pull a Ready Steady Cook. However you do it, get creative this winter!