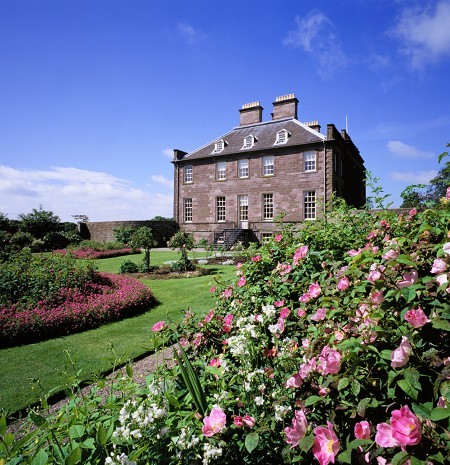 Archaeological excavations have uncovered the remains of what is thought to be a 14th century castle, at the National Trust for Scotland's House of Dun in Angus.
The excavations were carried out as part of the conservation charity's Trailblazer residential working holidays, which offer the opportunity for young people aged 16 to 17 to experience archaeological excavations and conservation work.
Sir Robert Erskine of Erskine in Renfrewshire purchased the barony of Dun in the 14th century. The castle was built along with a chapel dedicated to the Virgin Mary.
Recent repair work to the Erskine Family Mausoleum on the estate revealed the foundations of the chapel and now an excavation led by National Trust for Scotland Archaeologist Dr Daniel Rhodes has pinpointed the location of the castle.
The castle was likely to be in the form of a Tower House surrounded by a curtain wall and ancillary buildings, and the site has been noted on maps of the area since 1865 but it wasn't until conservation work on the nearby Erskine Family Mausoleum and archaeological investigation began in 2013 that the extent of the remains were really known.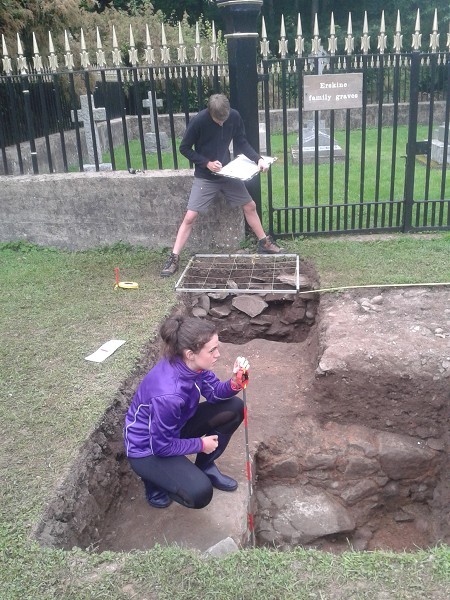 Detailed analyses of the Mausoleum showed that the building originally formed part of a chapel from the late 1300s and that the chapel was believed to stand to the west of the original Dun Castle.
Following a geophysical survey of the site the excavation has established the location of this lost medieval castle and it's hoped that further work will help to reveal more of this important site.
Area Archaeologist at the National Trust for Scotland, Dr Daniel Rhodes, said:
"This discovery of the site of the Castle of Dun is one more piece in the jigsaw that is the House of House of Dun Estate.
"We're constantly learning more about this fascinating place and with the dedicated help of the young Trailblazer participants we're able to reveal more of Scotland's history while inspiring young adults to develop an interest in history and archaeology."
John Erskine, the 5th laird of Dun, was active in the Reformation and John Knox is thought to have stayed at the castle while preaching at the chapel of Dun in 1555. The castle was
The Castel of Dun was gutted by the King's troops during the Civil War of 1644 and a new Mansion House was said to have been constructed near the site. The remains of an arch can still be seen within the West Walled Garden and these are most likely from this period.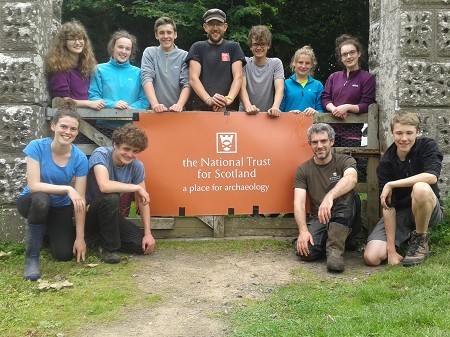 Documents from the 1720s tell us that by this time there were no longer any visible remains of the original Dun Castle and shortly after the building of the current William Adam designed House of Dun began.