10:00 AM, May 10 2017
Willows Activity Farm, based in St Albans, is proud to announce a brand new character joining the family - the one and only Squirrel Nutkin!
The cheeky character, best known for swinging from the treetops, his flying goggles and love of mischief, will take up permanent residence at the Hertfordshire-based leisure attraction from 27 May.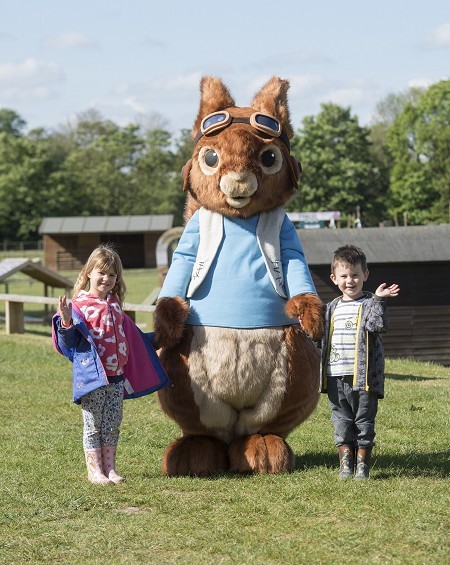 Daisy Fry and Max Greenwood, both aged three, were among the first excited visitors to meet the newest addition to the farm.
Max, from Enfield, said: "Squirrel Nutkin is my favourite Peter Rabbit character and I am so excited he is going to be here every day at Willows!"
Fans were given a chance to guess who would be joining world-famous CBeebies characters PETER RABBIT™, Lily Bobtail and Benjamin Bunny from a series of pictures and clues posted on the Willows Facebook page last week.
Daisy, from Frogmore, said: "I guessed it was Squirrel Nutkin because of his bushy tail!"
Squirrel Nutkin and his trio of rabbit friends will be available for meet and greets daily, as well as appearing in special shows in the Peter Rabbit Theatre.
There's plenty of imaginative and active Peter Rabbit play to be found in the Cottontail Village and Peter Rabbit Adventure Playground, so visitors can enjoy a full day of wholesome fun, whatever the weather.
< Back to the news
Attraction featured in this article
Our all-inclusive price ensures a carefree day out with all shows, fun fair rides, inflatables, Tractor Ride, acres of outdoor and under cover activities plu...
View attraction
Farms