1:18 PM, July 18 2013
Alton Towers
Congo River Rapids -
10 acres of glorious water rapid fun, with each ride different from the last. You'll never know what's around the next corner…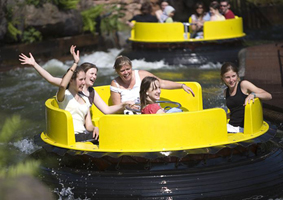 The Flume-
Built in 1982, the ride was originally themed around the Canadian flumes that moved logs from the forest to the riverside. It was then completely revamped in 2004 with the logs replaced by bathtubs, plus rubber duck props, bathtubs and overhead taps to soak riders.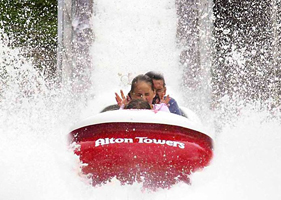 Chessington World of Adventures
Dragon Falls-
A giant Buddha and replica Angkor Wat temple were among the ride props in Dragon Falls, now removed as the ride undergoes new theming for the 2014 season.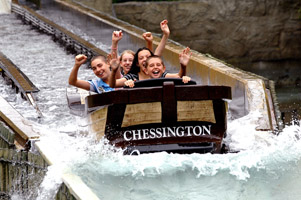 Drayton Manor
Stormforce 10-
The UK's first reverse water chute recreates the story of a lifeboat rescue. Watch out for the trick track launch at the beginning of the ride!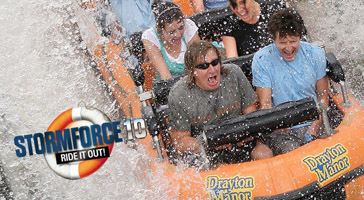 Oakwood Theme Park
Drenched-
Formerly known as Hydro before rebranded as Drenched in 2011, the huge 100ft chute plunges you over 50mph into the water. You end up exactly what the name says!



Pleasure Beach Blackpool
Valhalla-
This extremely popular water ride was refurbished in 2012, riders may now get even more wet! The journey through ice, fire, wind and snow incorporates special effects such as explosions, fire and lightning sparks… it's a truly classically themed water ride.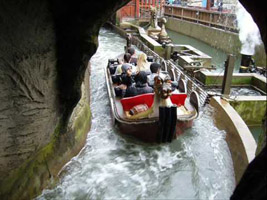 Thorpe Park
Logger's Leap-
Boasting the highest log flume plunge in the UK, Logger's Leap is a classic traditional log flume ride, lasting for over five minutes with a highest drop of 53ft.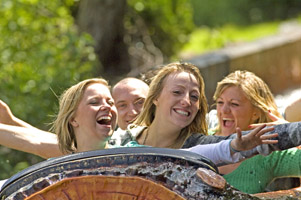 Tidal Wave-
An 85ft drop into the blue pretty much guarantees a drenching at the 1960s Amity Cove themed Tidal Wave. Constructed in 2000, the ride was once the tallest water ride in Europe, before losing its crown in 2002 to Oakwood Theme Park's Hydro (now Drenched).


< Back to the news
Attraction featured in this article