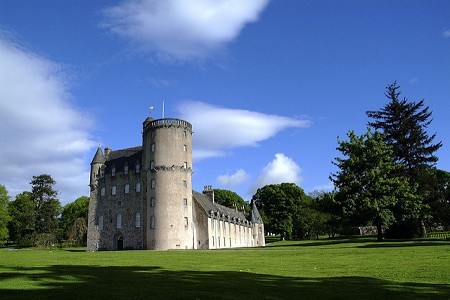 The National Trust for Scotland, the largest conservation charity in the country, has expressed deep concerns over "unacceptable" proposals to construct a run of 50 metre high electricity pylons close to some of the nation's most important heritage.
A second stage of consultation has been opened up by Scottish and Southern Energy Power Distribution (SSE PD) in regards to its plans to construct the pylons as part of the Beauly-Blackhillock-Kintore Reinforcement Project. The new consultation was necessary because of amendments made to the "preferred" route as was originally consulted upon in 2015.
The amended boundary would mean that pylons would be constructed in close proximity to Culloden Battlefield and the nearby 4,000 year-old Clava Cairns, as well as Castle Fraser and Leith Hall.
Simon Skinner, Cheif Executive at the National Trust for Scotland, in his 4 May letter to SHE PD wrote:
"Our own research has found that overhead powerlines are identified by both our members and the wider public as one of the most significant factors in degrading valued landscapes. It is therefore imperative that the careful siting and, where appropriate, undergrounding of power cables is followed. Without these protections, the enjoyment of our nationally and internationally valued landscapes will be damaged, with all the consequences that follow.
"It is unacceptable, for example, that in the case of Culloden, if this project goes ahead there will be no less than three large overhead lines passing through this glen within a mile or so of each other. This is not something we can support."
The Trust was one of the original objectors to the Beauly to Denny power line and has since expressed concern about its impact on wild landscapes, in addition to moves to incorporate new infrastructure and to make the access tracks used for its construction permanent.
Mr Skinner, when speaking about the Trust's concerns, added:
"I completely understand that the country needs to upgrade its capacity to transmit electricity. What disappoints me with this scheme is that SSE seems to be coming up with the cheapest, least imaginative and most damaging options possible.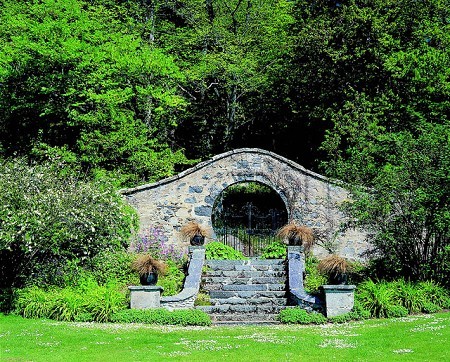 "Scotland is a country rich in history and natural heritage and these help define us internationally and sustain a significant part of our economy through tourism. SSE should not be putting forward proposals that jeopardise this.
"SSE made over half a billion pounds of profit last year, much of it coming from levies that have been applied to the energy bills of ordinary Scots. At the very least they have an obligation to minimise the impact of their proposals on the nation's cherished places."